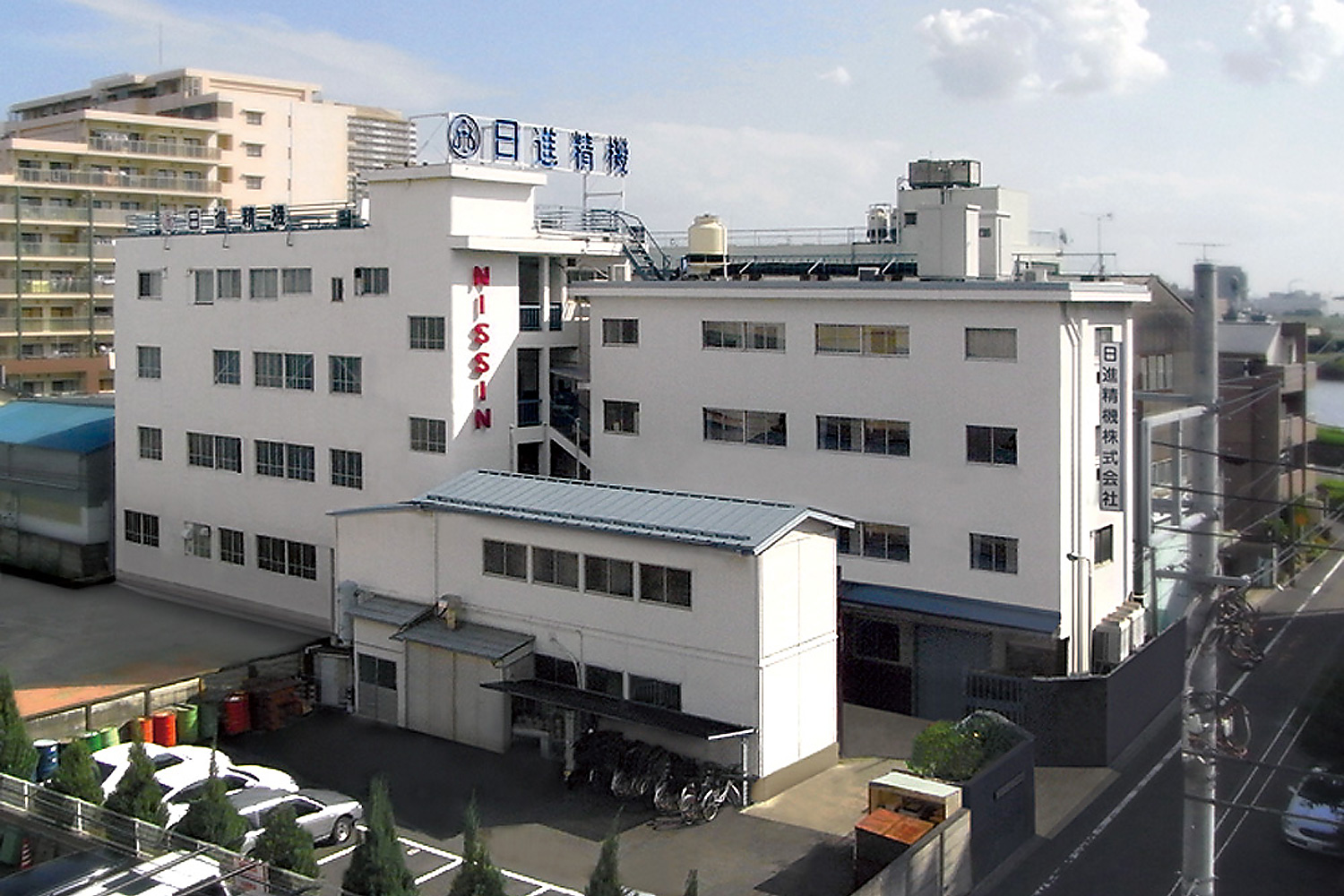 COMPANY PROFILE
NISSIN PRECISION MACHINES CO.,LTD.
900persons (110 persons in Domestic)
Head Office, Factory
29-21, Tamagawa-2,Ohta-ku, Tokyo 146-0095
Iida Plant
7334-1, Tatsue, Iida-shi, Nagano-ken 399-2221
Thai Plant
PCS-NISSIN CO., LTD.
273 Moo 2, T. Khamtaleso, A., Khamtaleso, Nakhonratchasima 30280, Thailand
URL:
http://www.fact-link.com/home/pcs-nissin/
Philippine Plant
NISSIN PRECISION PHILIPPINES CORP.
Lot 15-A, First Philippine Industrial Park,Special Economic Zone, Brgy. Sta.Anastacia,Sto. Tomas, Batangas, 4234 Philippines
Chinese Plant (Wuxi)
NISSIN PRECISION MOULD(WUXI) CO. LTD.
The building on the west of Dongan road, Dongxin village, Shuofang, New District Wuxi City, Jiangsu Province, China
Chinese Plant (Shenzhen)
SHENZHEN PROSPEROUS NISSIN PRECISION DIE MAKING COMPANY LTD.
Block C, Zone B, Shang Nan Industrial Shangcun Community, Gongming Agency, Guangming New District, Shenzhen,Guangdong Province,China
Pressing Die
Progressive Dies for precision parts of electronics, vehicles and others. The capacity of press machines for dies is up to about 300 tons. Good at manufacturing dies for Deep Drawing. Regular dies and Transfer dies are also supplied.

Press Stamping
Press Stamping of precision parts of vehicles, electronics and others by progressive die.

Reflex Reflector Mold
Injection mold for reflex reflectors used in the rear lamp fixed to vehicles, bicycles, highway delineators, industrial sensors and so on.

CNC Tube Bender
Revolutionary CNC Tube Bender, which does not need any die according to bending radius and enables 3-dimension bending.

Machines and others
Electro-magnetic Chuck with Sine-bar, Blow Cleaner, Surface Roughness Comparison Specimen, Rotary Chuck, Block Gauge.
HISTORY of NISSIN Precision Machines Co., Ltd.
Mr. Isao ITO founded a factory for manufacturing Precision Pressing Dies in Ohta, Tokyo. He developed new technology that changed manufacturing die by hand to by machining.
Manufacturing of mold for reflectors started
Headquarters building enlaged
Operation at IIDA Plant started
Electro-magnetic Chuck with Sine Bar brought to market
Taper Leaf Gauge brought to market
Press factory was built in IIDA Plant
Blow Cleaner brought to market
SG Coolant brought to market
Our Blow Cleaner receives Invention Testimonial Award
Yellow Ribbon Medal awarded to Mr. Isao ITO, the then president, for his services to technology
Capital increased twice to JP Yen 70 million
Supply of die manufacturing technology to a Chinese company in Dalian started
Order of the Rising Sun, Gold and Silver Rays awarded to Mr. Isao Ito, the then president, for his services in technology
CNC Tube Bender developed in collaboration with the University of Electro-Communications
Mr. Senkichi TACHIKAWA installed as President
Engineering Development Prize awarded to CNC Tube Bender by The Japan Society for Technology of Plasticity
CNC Tube Bender brought to market
Thai Factory (PCS-NISSIN Co., Ltd.) established
Operation of Thai Factory started
Surface Roughness Comparison Specimen brought to market
CNC Tube Bender brought to overseas market
Rotary Chuck brought to market
Mr. Tadao KATO installed as President
ISO 9002 certified
Licensing agreement reaches with Wuxi Micro Research in China
Invention Grand Prize awarded to CNCTube Bender by Japan Invention Promotion Foundation
Philippine Factory (Nissin Precision Philippines Corp.) established
Certificate shifted to ISO 2001:2004
Operation of Philippine Factory started
New model (NFB) of CNC Tube Bender brought to market
Mr. Keizo TAGI installed as President
Operation at Chinese Factory in Wuxi started
ISO 14001:2004 certified
Operation at Chinese Factory in Shenzhen started
Capital increased to JP Yen 84,750,000
Cerified as one of "300 Active small-and-medium sized manufacturers in 2008" by METI
Mr. Tadao KATO, our Advisor given The Commendation for Science and Technology by MEXT
Mr. Takao ITO installed as President
Excellent Award of "Entrepreneurial SME Grand Prix" given by "The Tokyo Chamber of Commerce and Industry"
Selected as "The driving company for the regional future" by METI
2018 Agency established in California in USA