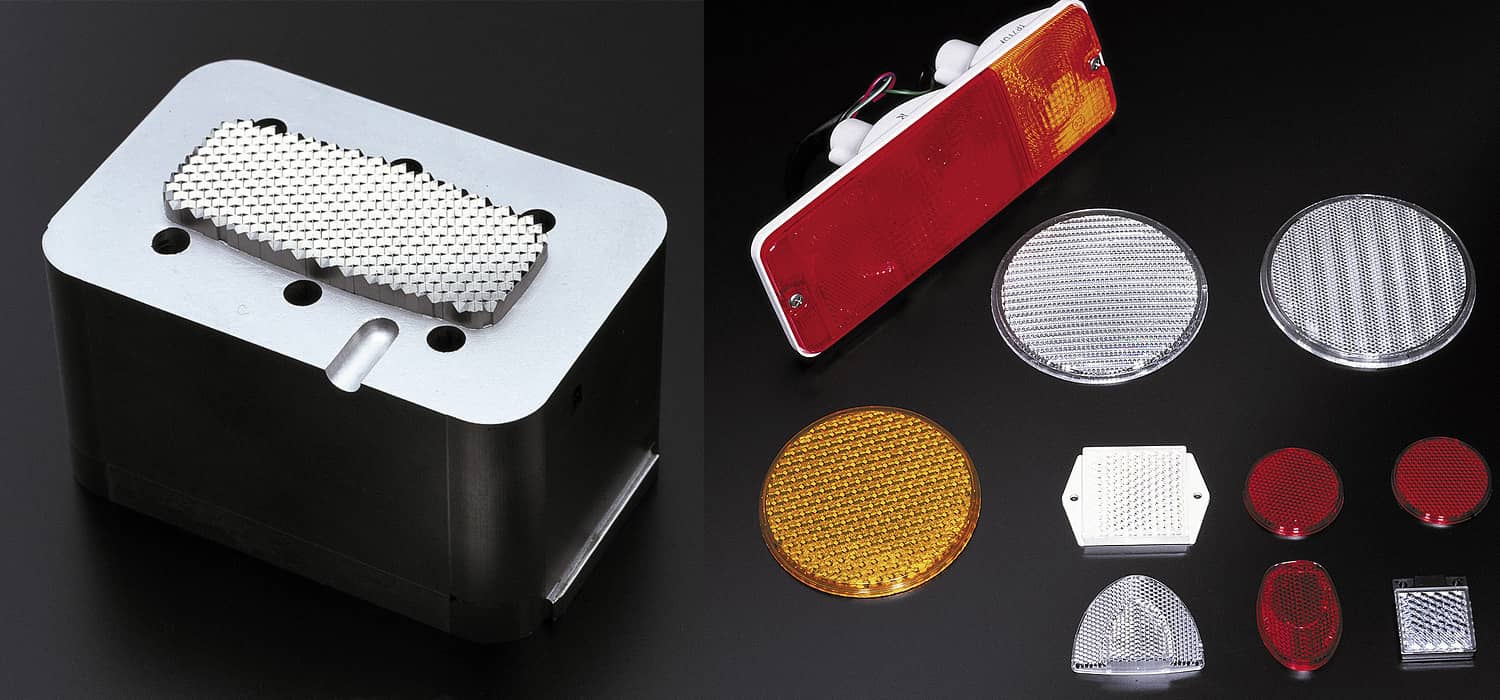 Pioneer of Reflector Mold being proud of worldwide share

There are severe international standards for reflex reflectors used in the rear lamps of vehicles, bicycles, highway delineators, industrial sensors and so on. Reflector molds require special knowledge of optics and precision work. So, there are very few factories in the world that can make them.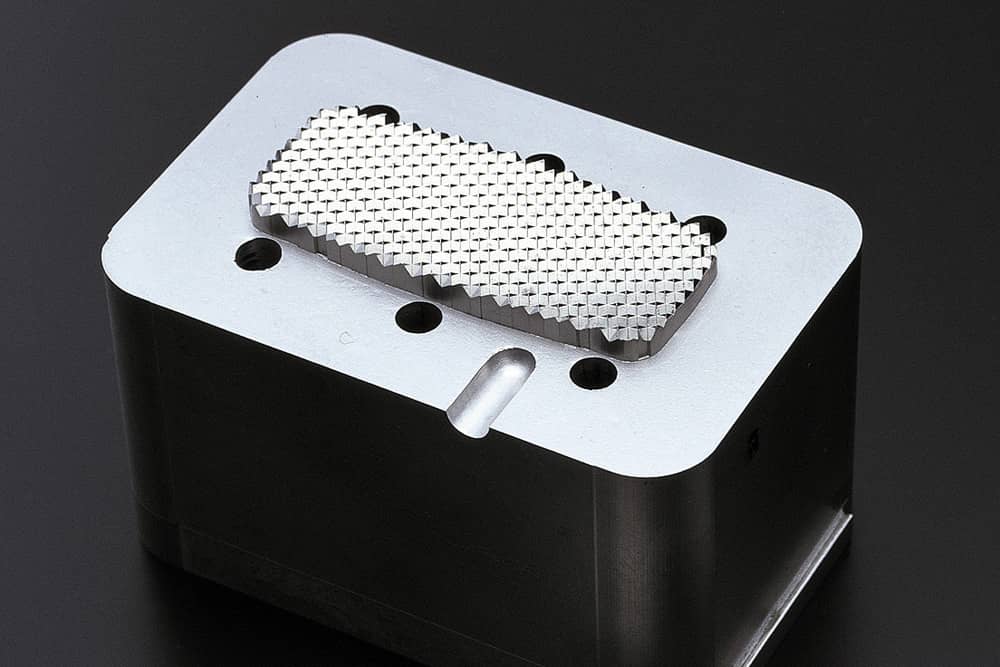 High precision Reflector Mold
High angle precision and mirror polishing are required for the finished surface of reflector mold. Precision pressing die is NISSIN's inherited business. NISSIN's technique is used effectively even in reflector mold. The core of the mold for the reflectors of 3-D curved surfaces like the rear lamps of vehicles is made of electroform, which is formed from a pin-bound master.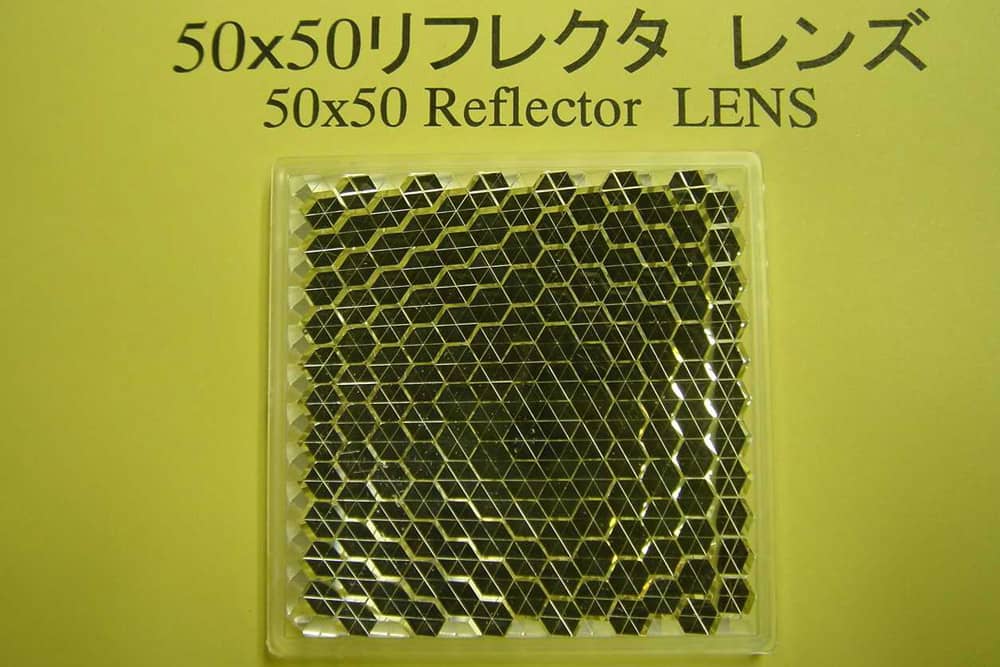 Reflectors for Photo-electric Switch
Reflectors are used in Photo-electric Switch, safety guard and so on in industry. About reflectors for Photo-electric Switch, we sell not only standard ones but also customized ones which have customers' logo mark and/or parts no. engraved on the back plate,

List of Reflectors for Photo-electric Switch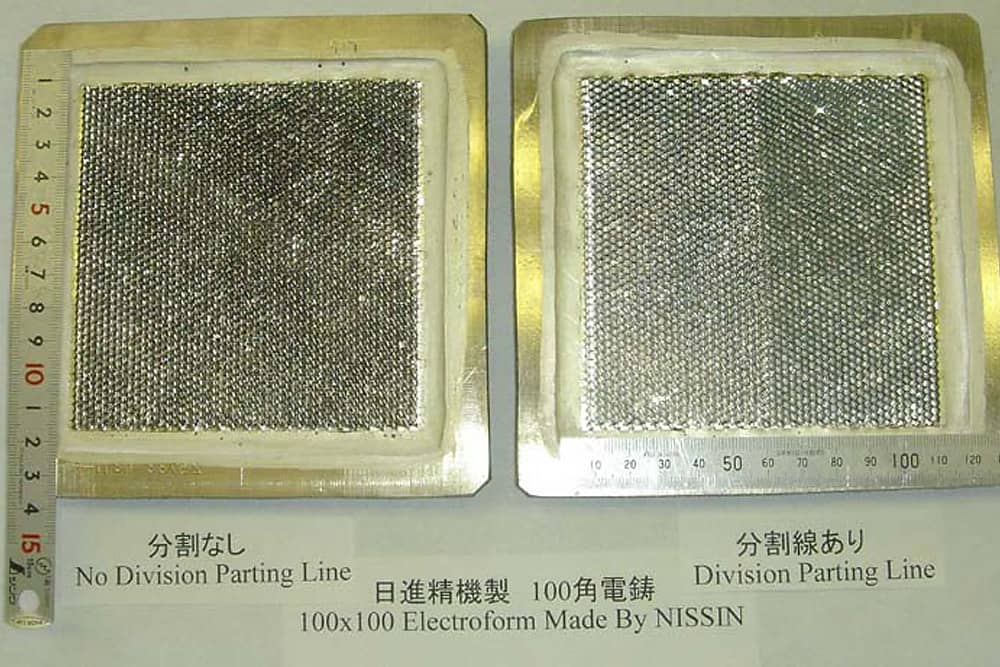 Standard Electroform for Insert Core
NISSIN provide Standard Electroform with reasonable price for customers who manufacture insert core of their own reflector mold. Please click following "Detail of Standard Electroform" for specifications.

Detail of Standard Electroform