PRECISION DIE & PRESS STAMPING

More than 7,000 dies manufactured
NISSIN is Professional of deep-drawing Progressive Die and Press Stamping.
NISSIN established high-value added production system with know-how and data accumulation achieved by manufacturing more than 7,000 dies. We realize significant shortening of delivery and cost reduction by press stamping such precision parts as cannot be made by other than cutting work before.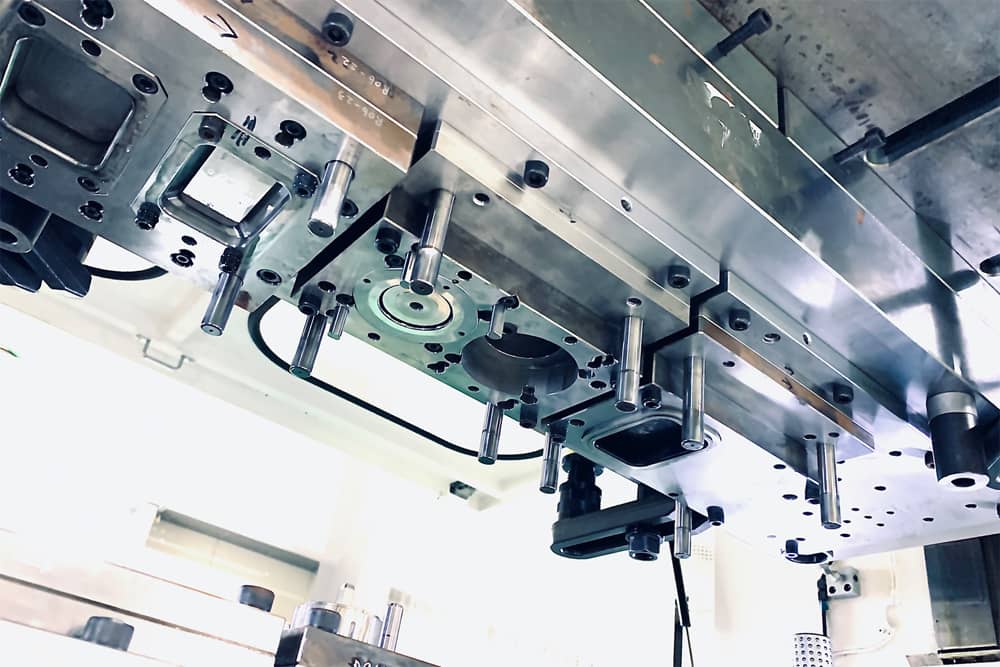 "Deep drawing + α" process
NISSIN is good at precision Deep-drawing Progressive Die and Press Stamping. Other than that we developed hard-to-find pressing technique such as "YOROMEKI" processing (trimming die) and 360-degree horizontal punching used in transfer processing. Therefore, we succeeded in press stamping in such field as where press stamping was impossible. "Deep drawing + α" process is our advantage.
Press technique of "Deep drawing + α"
360-degree horizontal punching

Ironing/Increasing thickness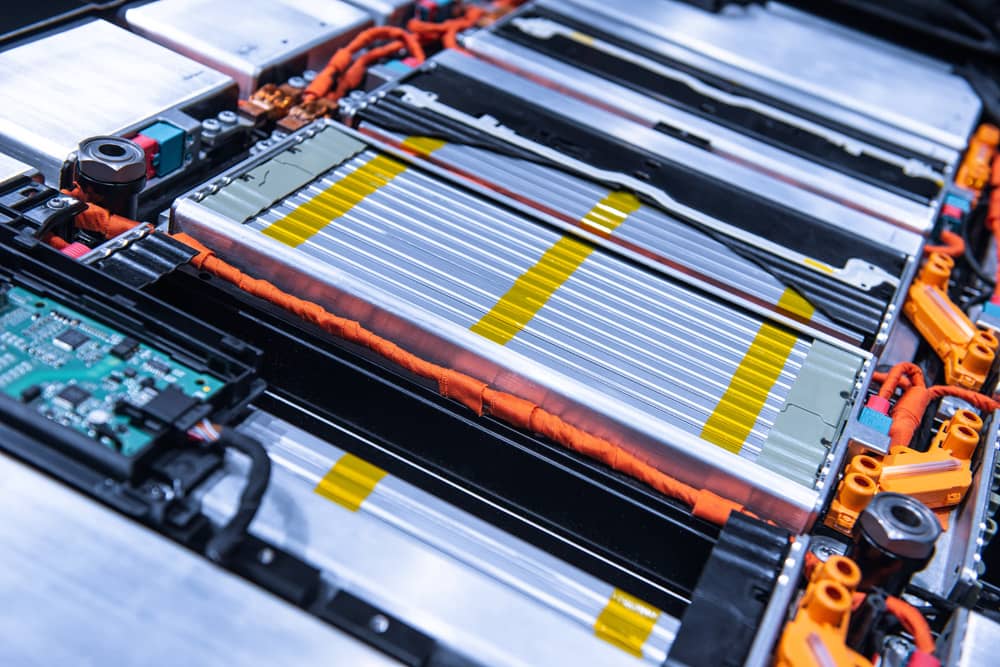 Precision die for next-generation vehicle and electronic part such as semiconductor
We provide precision dies and high-value added pressed parts used in next-generation vehicle and semiconductor manufacturing equipment. Motor, solenoid, EPS(Electric Power Steering), EGR(Exhaust Gas Recirculation), heat collector, LIB(Lithium Ion Battery), FC(Fuel Cell), Noise filter and so on.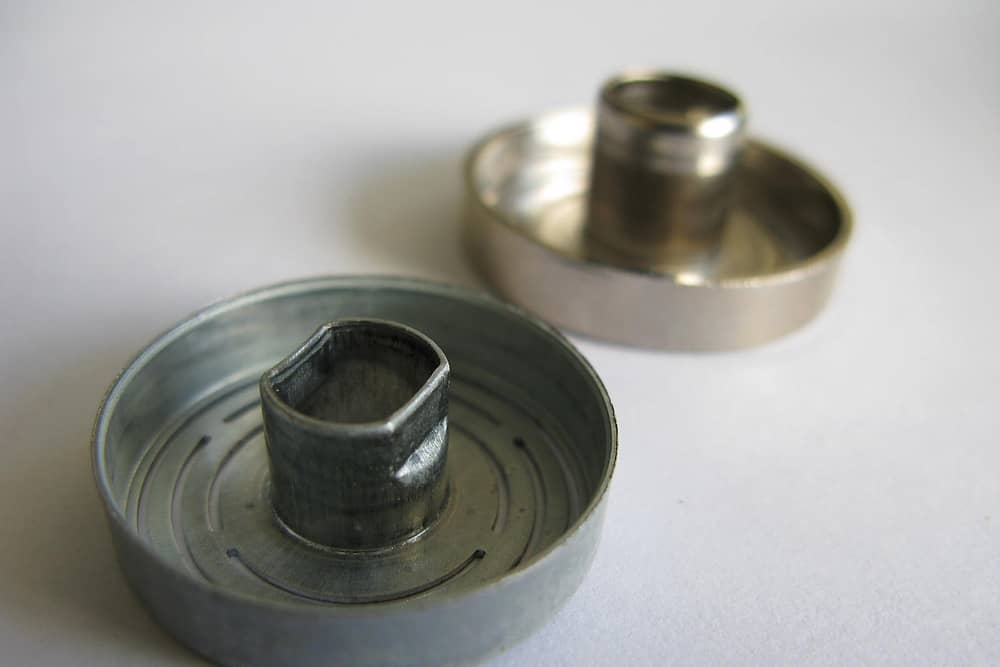 One-Stop Service from design & trial production to quantity production
NISSIN can provide One-Stop Service from proposing high-value added die, its design and trial production to quantity production with linkage of press stamping equipment. We can meet your demand not only from Japan but also from network of our overseas factories.